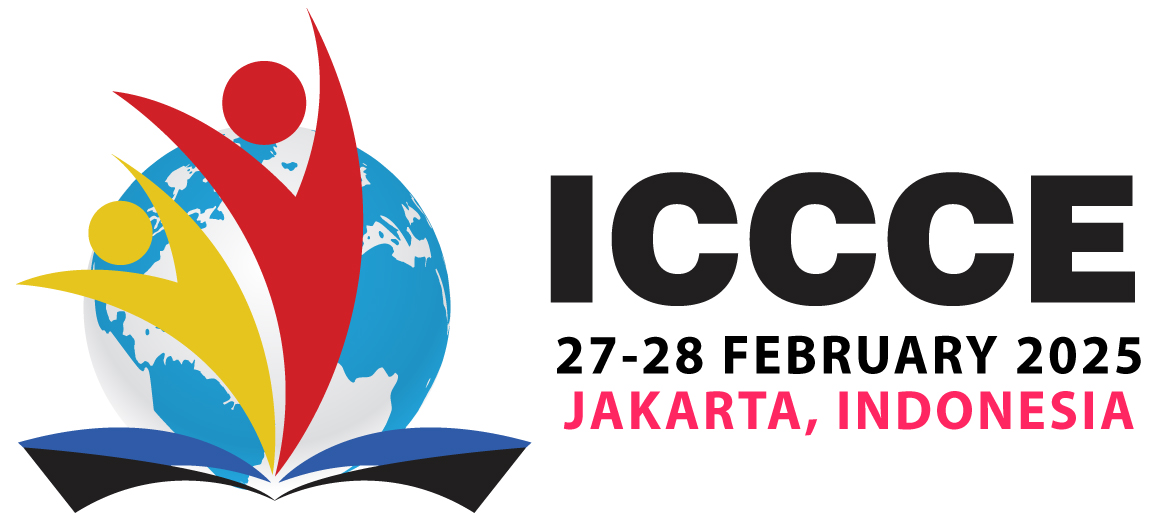 Call Us : (+91)76694 09022




Press 1 (For International Conferences with Journal Publications)
Welcome to 2nd ICCCE
2nd International Conference on Computer, Cybernetics, and Education (ICCCE-2024)! Join us for an enriching exchange of ideas and insights at the forefront of technological advancements, fostering innovation in the realms of computer science, cybernetics, and education. Engage with esteemed experts, scholars, and practitioners as we collectively explore the intersection of these dynamic fields to shape the future of learning and technology.
Objectives of 2nd ICCCE
The 2nd International Conference on Computer, Cybernetics, and Education (ICCCE-2024) aims to serve as a pivotal platform for convergence, fostering dialogue, and knowledge exchange among leading researchers, practitioners, and educators. Our primary objective is to explore the dynamic interplay between computer science, cybernetics, and education, aiming to catalyze innovative solutions and strategies that revolutionize teaching methodologies and learning experiences.
ICCCE-2024 endeavors to unravel emerging trends, share groundbreaking research, and promote collaborative efforts that leverage technology's transformative potential to enhance education on a global scale.
Scientific Sessions
This is a fantastic forum for academics, researchers, students, inventors, scientists, and business professionals to discuss current research that is influencing a brand-new global civilization. This conference will establish a forum for the exchange of research, innovations, and best practices where helpful criticism and interaction with subject matter experts is anticipated. We welcome any entries that highlight original concepts, works in progress, or ideas that you believe could use expert advice. The participation of students, Institute members, and/or young researchers is encouraged.
Why Should You Attend?
Presentation opportunities
Discover a myriad of presentation opportunities that cater to your expertise and passions. Engage with conferences, seminars, and workshops across diverse industries, sharing insights and forging valuable connections. Utilize these platforms to showcase your knowledge, spark discussions, and leave a lasting impression on your audience.
Learning opportunities
Engage in diverse courses, workshops, and online resources offered by renowned institutions and platforms. Expand your knowledge, acquire new skills, and stay abreast of the latest trends and advancements in your field through these enriching educational avenues.
Career opportunities
Engage with leading experts, institutions, and innovative companies to discover roles that harness the power of these domains. Leverage this conference to propel your career forward, fostering connections and gaining insights into cutting-edge prospects in these dynamic fields.
Exposure to new ideas
Engage with industry pioneers, academic leaders, and innovative thinkers to explore promising roles driving advancements in these fields. Elevate your career trajectory by leveraging this platform to network, gain insights, and seize opportunities shaping the future of technology-integrated education.
Publication opportunities
Engage with renowned journals and platforms, amplifying your scholarly contributions and disseminating innovative insights at the intersection of technology and education. Maximize this platform to showcase your work and influence the discourse in these dynamic fields.
Editor in the Chief
Dr.Erisa Kurniati
Assistant Professor,
Department of Education Science
Universitas Batanghari , Indonesia
Join us in shaping the future of knowledge advancement! We're inviting enthusiastic volunteers to be an integral part of the 2nd International Conference on Computer, Cybernetics and Education (ICCCE-2024) in Jakarta, Indonesia, on 23rd & 24th February 2024 Be part of a global community driving innovation and collaboration.
Glimpses of Our Conferences