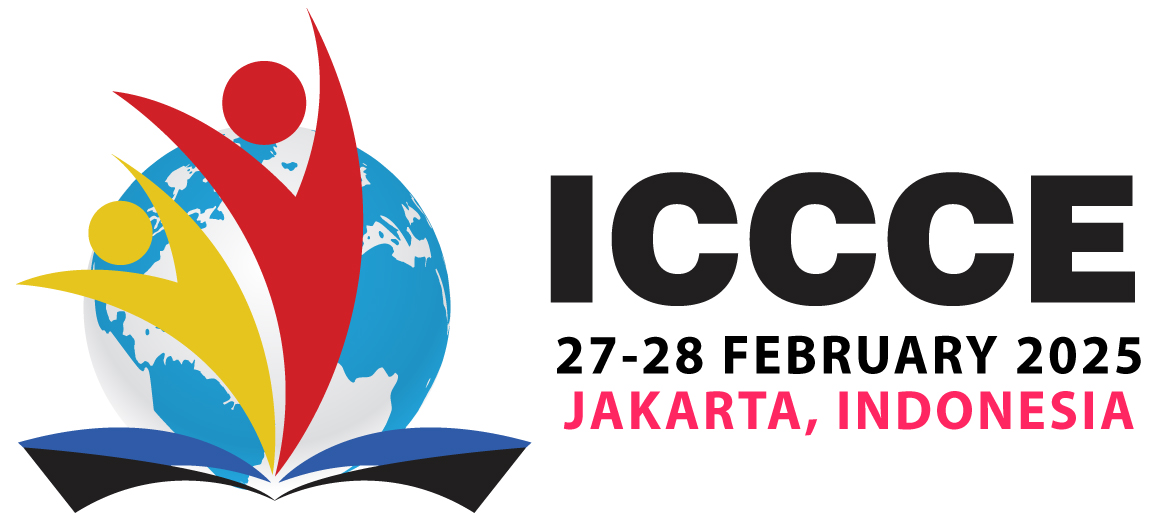 Call Us : (+91)76694 09022




Press 1 (For International Conferences with Journal Publications)
Session 4: Education
Education Session Overview: ICCCE-2024
Welcome to the Education Session at the 2nd International Conference on Computer, Cybernetics, and Education (ICCCE-2024) in Jakarta, Indonesia. This dedicated session serves as a hub for educators, researchers, and professionals to explore innovative approaches, share insights, and discuss the transformative role of technology in shaping the future of education.
01:
Assessment in E-learning
02:
Effective Learning Strategies
03:
Virtual Learning Environments(v4)
Children's Rights in Education
Government Educational Policy
Development in Teaching Preparation
Inquiry Based Instruction
Professional Development for Teaching
Levels of Technology Implementation
Educational Research Management
Curriculum Research & Development
Early Childhood Education
Different Countries World Wide
Virtual Classroom Management
Student Stress during Pandemic
31 :Identifying Inequality
32 :Equity Focused Research
33 :Global Changer of Education
Key Themes:
Adaptive Learning Environments:
Overview: Explore the integration of technology to create adaptive and personalized learning environments.
Objective: Discuss how adaptive learning technologies enhance student engagement and academic success.
Innovations in Educational Technology:
Overview: Showcase groundbreaking advancements in educational technology.
Objective: Highlight the impact of emerging technologies on teaching methodologies, student learning experiences, and educational outcomes.
Teacher Professional Development in the Digital Age:
Overview: Address the evolving role of educators in the digital era and strategies for continuous professional development.
Objective: Discuss best practices for preparing and empowering educators to leverage technology effectively.
Inclusive Education and Diversity:
Overview: Explore strategies and technologies fostering inclusive education for diverse learners.
Objective: Discuss approaches that ensure education is accessible and beneficial to all students, regardless of background or ability.
Assessment and Evaluation in Education:
Overview: Examine innovative methods and technologies for assessing student performance.
Objective: Discuss the role of technology in providing real-time feedback, formative assessment, and data-driven decision-making.
SESSION FORMAT
The Education Session at ICCCE-2024 adopts an engaging format, featuring keynote presentations by renowned educators, research paper presentations, and interactive panel discussions. Attendees are encouraged to participate actively in Q&A sessions, fostering dialogue and knowledge exchange.
PEER-REVIEWED GOOGLE SCHOLAR INDEXED JOURNAL
Technoarete Transactions on Application of Information and Communication Technology(ICT) in Education
ISSN: 2583-3154
PEER-REVIEWED SCOPUS-INDEXED JOURNALS
Journal for ReAttach Therapy and Developmental Diversities
ISSN: 2589-7799